In this issue of Womxn's Inc., Chengetai Chikadaya gets down to business with us and shares what's most important in building your own company.
Womxn's Inc. is all about meeting with women in business to learn lessons, support each other, and grow. Learn more about the blog series with our introductory post and meet all of the amazing women who are participating each Wednesday on my Instagram Live.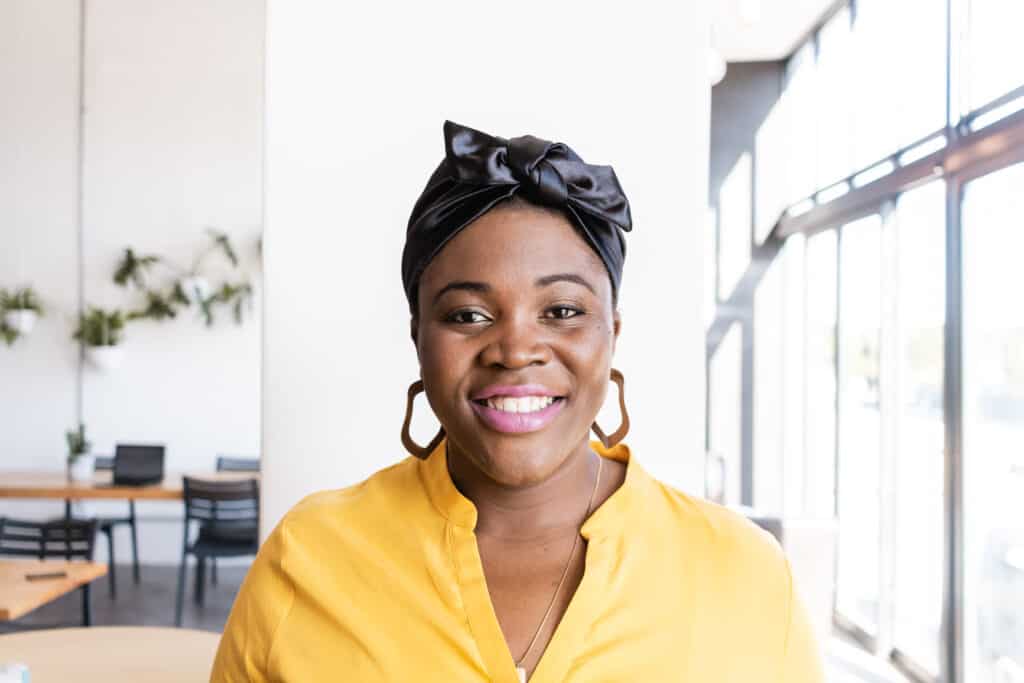 WHAT DID YOU WANT TO BE WHEN YOU WERE A CHILD?
I wanted to be a nutritionist!
WHAT DO YOU HOPE YOUR CHILDREN WILL SAY ABOUT YOU ONE DAY?
I hope that they say I manifested my life.
WHAT DOES YOUR HUSBAND SAY ABOUT YOUR BUSINESS?
He loves it – we work together now. It has really tested AND strengthened our relationship. Not having bosses means that we are now quickly pivoting toward the desire to find greater purpose beyond the ways in which we make money – health, wellness, joy, our daughter. We don't have a boss draining our time and our spirit.
WHAT MOTIVATED YOU TO START YOUR OWN COMPANY?
I realized that the employment world is not stable. My skills were being underutilized. I was forced to follow the visions of people I did not believe in. I hated working with men who were usually selfish and disorganized. I wanted control. I wanted to be able to work from home and watch my daughter grow. I wanted to create a life of choices.
WHAT DOES SUCCESS MEAN TO YOU?
Success means being aligned with my purpose and having the ability to choose who I spend my time with. Mind-Body-Soul alignment is very important.
KNOWING WHAT YOU KNOW NOW, WHAT WOULD YOU HAVE DONE DIFFERENTLY?
I would have set up my office from day 1 and separated admin tasks from content tasks. Admin is a task that you should take very seriously. Especially in the creative service sector. You need to have a traffic manager, Chengetai. Also, do catalytic moves and create templates you can use again and again. Connect with the right people who you can learn from.
WHAT DOES THE WORLD NEED MORE OF?
The world needs more kindness.
WHERE CAN WE FIND YOU AND YOUR WORK?
The best way to reach me is on social media through my website or Instagram.