Take some advice from Alignment Coach and Reiki Master Teacher and Healer, Christine Lee, on the importance of mentorship and accountability in this week's installment of Womxn's Inc.
Womxn's Inc. is all about meeting with women in business to learn lessons, support each other, and grow. Learn more about the blog series with our introductory post and meet all of the amazing women who are participating each Wednesday on my Instagram Live.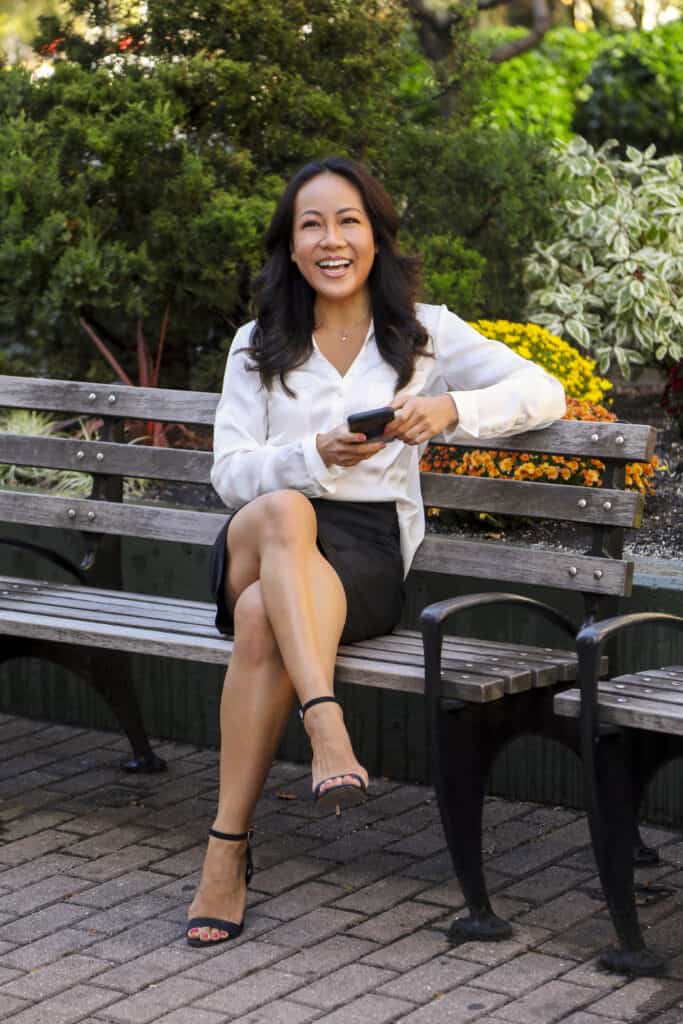 What motivated you to start your own company.
Christine Lee Co. starts with my personal experiences and journey through healing and transformation. These aligned me with my mission and purpose in life. Since I was a kid, I've always been interested in mental health due to wanting a better understanding and solution to my family's traumas. When I dove deeper into personal development and really started investing in bettering myself through courses, workshops, and retreats, I realized the missing piece to it all was the accountability and support of a coach who believed in me more than I believed in myself. Having a coach or mentor is invaluable. They guide and cheer you on while keeping you accountable to your vision and your goals. My teachers and mentors inspired and motivated me through life's obstacles. They offered love, nurture and support when I needed it most. Now, I'm able to give back to my clients and students in the same way.
What does success mean to you?
Success is so subjective. For me, success means living fully, in wholeness and having balance and harmony in life. It means living in alignment with my soul's purpose, which is to bring more happiness and joy to people's lives by bringing their Highest Selves forward in this world where we have been programmed to play small. In this way, we are creating peace and harmony as a greater collective. I believe if we are being the change we want to see in the world, then we are taking steps towards success.
Knowing what you know now, what would you have done differently when you were starting out?
I would have invested in a high level personal coach and community to support my business right away. It's truly transformed me and my business tremendously. I didn't want to make large investments in the beginning. So, I ended up spending small sums of money on courses and less experienced or misaligned coaches, which all added up anyway. It took me stepping into my full power and worth to get to the next level of my business. I had to surround myself with other people who were at that level.
What did you want to be when you were a child?
I was definitely a creative spirit as a child- I believe we all innately are. I had a lot of dream jobs – being a professional figure skater and fashion merchandiser were the ones I remember most. I also loved dancing, music, drawing (mostly all of the arts) and was interested in psychology.
What do you hope your children will say about you one day?
I hope my children will say that I was their best guide, coach, mentor, friend and Mom! I hope they will say that I inspired them to follow their dreams and live life to their fullest. That they lived bravely and achieved what their souls yearned for. That they navigated through life more fluidly because of the support and freedom they were given.
What is the funniest memory that you have running your business?
I'm not sure of the funniest memory, but the bravest thing I did was burn the boats on my real estate sales career and go all in on this business. It took my all to not renew my license and to fully trust and commit to this business! It's been thriving since!
What does the world need more of?
The world needs more people who are brave enough to live their lives, being true to their authentic selves. It needs more people who are not afraid of what other people think of them and follow their heart's and soul's desires.
Where can we find you and your work?
You can find get in touch with me on my website, where I highly suggest that you take my quiz to see if your path is in alignment with your soul's purpose.
You can also keep up with me on social media through my Instagram or Facebook. I'd love to help you fulfill your purpose through combining modern psychological practices with ancient spiritual ones.