Listen to and learn from film producer, director, and video mentor Ania Jamila as we discuss diversity, success, and building a career in film.
This interview is the first installment of Womxn's Inc., a weekly celebration of women in business. Learn more about the blog series with our introductory post and meet all of the amazing women who are participating each Wednesday on my Instagram Live.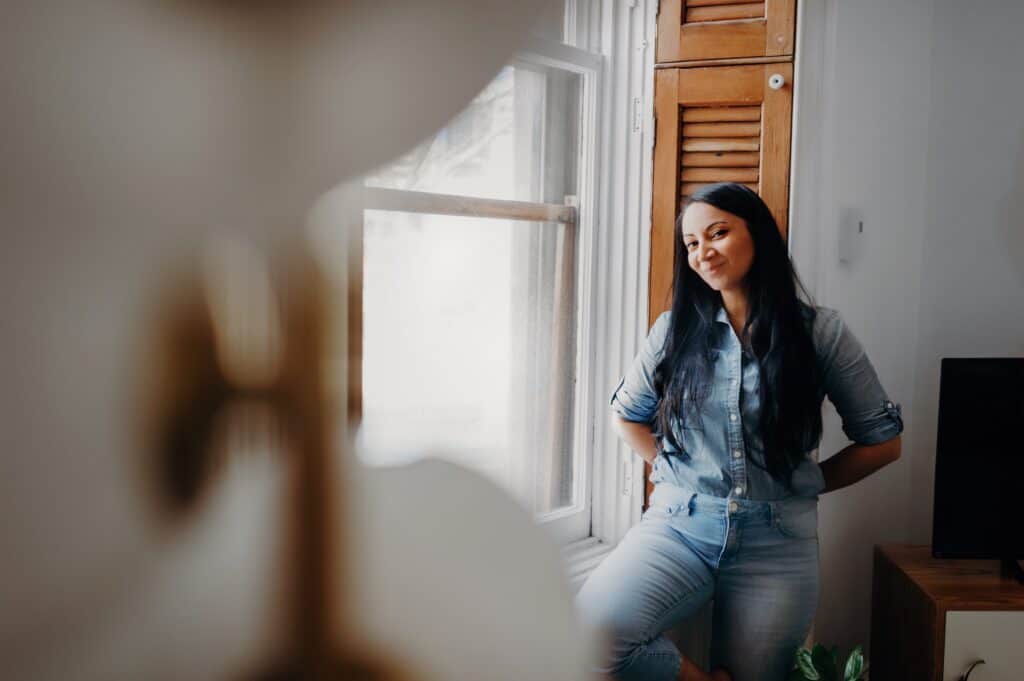 What motivated you to start your own company.
I started my film production company Luve Films because of a desire to find my own voice and help spread a diversity of colorful voices. This desire to see a diversity of voice in film is what really pushed me to start my mentoring company Ania Jamila.
What has been the most difficult decision you had to make while running your business?
What I've always found difficult, and I still find difficult is saying no to projects that are fun and very lucrative. Some projects just aren't aligned with my professional goals and mission. What's helped is to refer those clients to fellow filmmakers. This has allowed me to develop my reputation and my community. Alone we go fast. Together we grow further. And when we say no, that means we also say yes to other opportunities.
What does success mean to you?
Success to me is progression. I strive to be a better person and a better professional today than I was yesterday.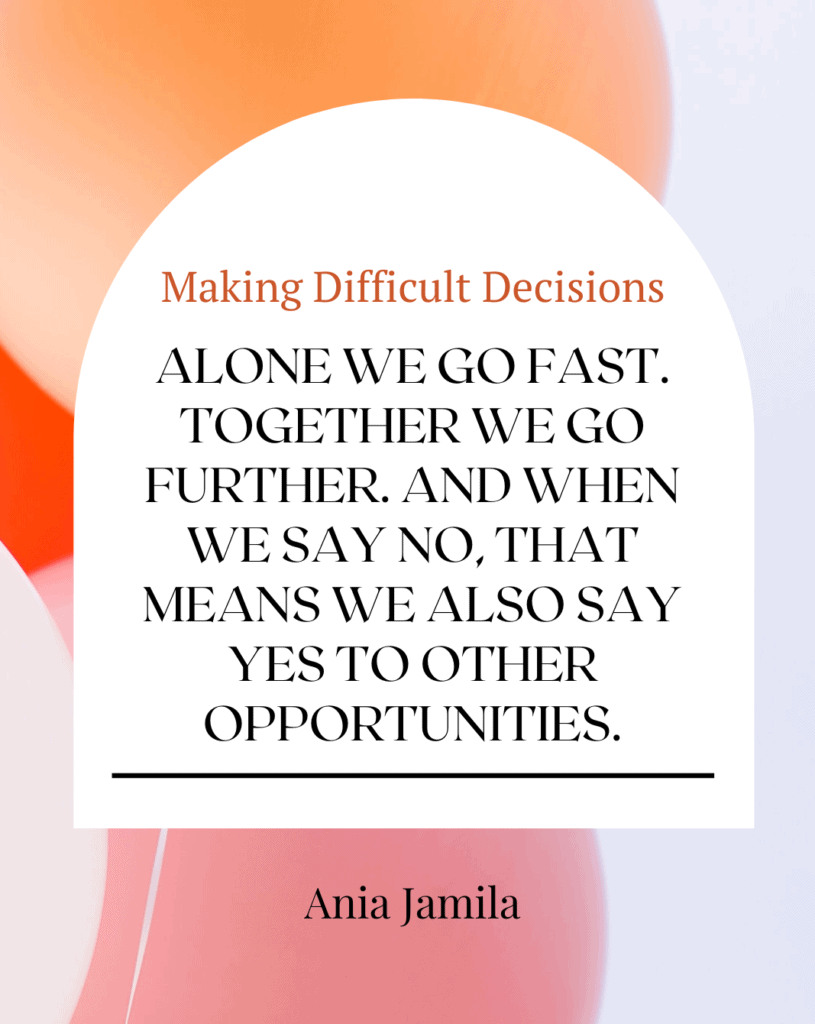 Knowing what you know now, what would you have done differently when you were starting out?
I wish I would have trusted my instincts more and not paid so much attention to other people's opinions. Jasmine Star says: "Other people opinions don't pay your rent." And she's right! I don't know if I can say this here, but sometimes the Fudge You mindset is salutary.
What did you want to be when you were a child?
I was always a BIG dreamer and was determined to make my dreams a reality. You're going to laugh but my first dream was to become a fairy. So I prayed in secrecy every single night for a year (I didn't skip one night.), asking to become a fairy. That didn't work, obviously, so I gave up on the prayers and the fairy dreams. Then I moved on to a more realistic dream: becoming a ballerina. I took lots of classes and ended up participating in dance competitions. I even won a medal! Later, I wanted to become a singer and sang on several stages, even appearing on The Voice Canada. A few years later I wanted to become a writer and started writing film reviews. And now I'm the girl behind the camera, telling stories with dancing images, music and poetic words. Maybe in a few years from now, I'll finally become a camera fairy!
What do you hope your children will say about you one day?
I hope my children understand that when you're passionate and you give it 200% any goal is reachable. I hope they also see that falling is inevitable, but what counts is to always get back up. And in the end, I truly hope I inspire them, because they are my raison d'être.
How does your husband feel about your business?
My husband is my biggest fan. Although he's my person forever, we're definitely different people. I'm hot-blooded and passionate. He's very collected and sometimes stoic. His ability to keep a cool head at all times is so impressive to me, and he gives me the best advice.
What is the funniest memory that you have running your business?
Not too long ago, I had many video conference windows open and after a few hours, I ended up in a virtual room with strangers from the film industry. I was answering their questions, but I had no idea where I was or who they were.
What does the world need more of?
The world needs to be more forgiving and undiscriminating, without a doubt! I consider myself a citizen of the world. I have traveled quite a bit, lived on 3 different continents, and I speak 5 languages fluently. Also, I have 3 different passports… all I can say without blinking an eye is that we are far more similar than different.
Where can we find you and your work?
You can check out my production company, Luve Films at www.luvefilms.com. Follow us on social media @luvefilms.
My video mentoring company, Ania Jamila can be found at ww.aniajamila.com or on Instagram @aniajamila. I can't wait to get to know everyone more.
Also, right now I have limited FREE access to my Instagram mentoring course. You'll learn all about how to excel at Instagram Live, gain camera confidence, and tell a compelling story. See you there.