We need a new kind of leadership. Why? Because national and business leaders around the globe have failed to bring us closer. Therefore, have prevented more intercultural collaboration. Further, they have also failed to protect our environment.
As much as I would like not to bring the gender aspect into this too, unfortunately, I am not being given any alternative. This is simply because, over the past centuries, we have seen many men in leadership positions, in practice, fail everyone…except themselves.
I am convinced that the celebration of men hinders us from moving forward and away from the belief that women are not capable as leaders. And yet, when we do look at history and data, then we will actually find quite the opposite.
Examples of women in Leadership:
Katharina the Great was known for her political leadership and reforms. She aimed to modernize Russia and open it up to the world. She promoted education and the arts and played a significant role in the development of Russian literature. She encouraged something that so many male leaders fear: educated people.
Angela Merkel's leadership style and steady approach helped Germany navigate through various crises, including the global financial crisis and the Eurozone debt crisis. Her pragmatic and cautious decision-making earned her respect both domestically and internationally.
Ellen Johnson Sirleaf became the first woman in Africa to be elected as a head of state through democratic means. She stabilized and rebuilt Liberia after the 14-year civil war. Her economic and civic abilities outperformed any men on the African continent (and maybe even beyond).
Janet Yellen served as the Chair of the Board of Governors of the Federal Reserve System in the United States from 2014 to 2018. She was the first woman to hold this position in the Federal Reserve's history. Her focus not only emphasizes the importance of job growth, reducing income inequality, and maintaining price stability but it also demonstrated a refreshingly different kind of leadership.
These are all leadership that most of us wish we could see more of: leadership that is not focused on the individual's success as a 'leader' but measured instead on the success of the implemented strategies and outcomes. In other words, leadership that is using its role to benefit the greater good. So, maybe we need to change the conversation about how we speak about a leader and dwell less on the person and their private life and more on the skills and the achievements that they can offer.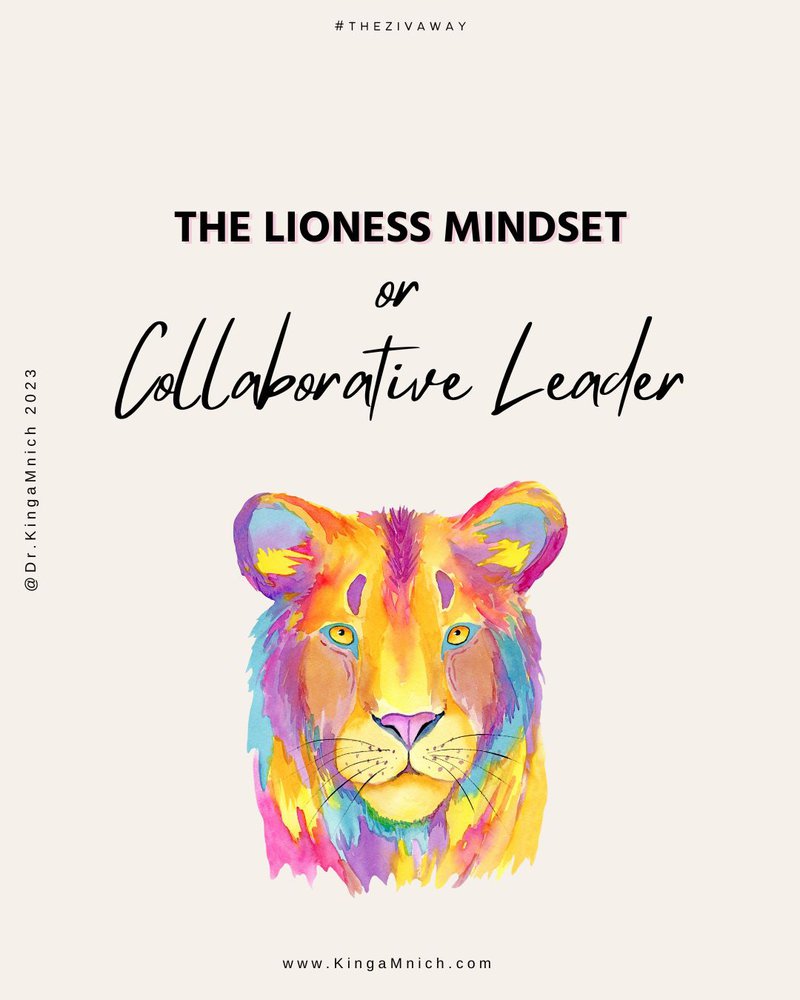 Leadership is not about you as a person, it is about how you serve others.
Let me take a detour into what creates meaning and satisfaction for us as humans.
Positive psychology has shown that a sense of happiness and purpose comes, more readily, from serving others. The shift from me to us has the power to diminish deep dissatisfaction and depression. We are actually coded to support others, which is true for men and women.
Throughout history, gender roles have created a division of tasks, and also the illusion that women need to put the needs of others ahead of themselves. At the same time, men have given all men permission to be egoistic as a form of their self-realization and personal development.
This is the crux of why leaders are consciously and blatantly failing us. Even though research has shown that women in C-level positions are more effective and drive greater revenues for businesses, we still don't have enough women in these positions. Again, why? In my opinion, it is not only because of systematic discrimination and exclusion, it is also because women don't necessarily prioritize their own development. Everything else comes first instead.
Men, on the other side, have been cut off from understanding how they are interconnected to their communities and how they need to serve others. This is why they most likely had more time to develop skills such as learning to fail, gaining confidence and focusing on what they are good at. Society has failed them in getting them to understand their responsibility outside their immediate selfish realm.
Integrative Leadership or What Makes a Good Leader?
An effective leader needs to clearly understand the following:
What are their strengths and weaknesses.
What motivates, inspires, and encourages them.
When to ask for help.
Who the people are who can fill in the gaps in their knowledge and skills.
How to find these people.
That failure is a necessary and intrinsic part of success as well as a learning step toward achieving goals.
How to navigate between the different personalities, cultures and desires of people.
And most of all: LEADERSHIP IS NOT ABOUT YOU, IT IS ABOUT SUPPORTING OTHERS TO ACHIEVE COMMUNAL GOALS.
And supporting others means:
Enabling the people around you to become better at what they are already good at.
Being inspirational and motivational to everyone.
Creating a safe space to make mistakes.
Listening to others' concerns.
Navigating between disagreements.
Understanding how others' individual skills add value to the bigger picture (or bigger goal).
Integrating the skills of the individuals into a cohesive and impactful team.
How can we find better leaders?
The first characteristic of a deserving leader is how often they use I in a sentence. This became really clear to me during an event this year in March. It was organized by Yanire Braña, a professor at Georgetown University and Founder and executive director of MET Community, a non-profit organization that supports and promotes women entrepreneurship through training, mentoring, and networking activities. Watching her and her team put the event together and connect the participants with one another was inspirational and a best-practice example of how leadership must be executed.
She fully lives and breathes her vision and purpose, and every step she takes is aligned with what she stands for. Not once throughout the event did she mention her own success or the needs for her own project. It simply wasn't necessary – because it was clear what she is working towards and what needed to be done. It also wasn't necessary to point out what she has so far accomplished: the people around her willingly did that on her behalf because they wanted to support her.
True leadership is a closed cycle of inspiration, support, action, analysis, and motivation. It then develops into an infinite cycle of energy.
But, unfortunately, true leadership and true support happen in a world of competition so rarely that we solemnly see it! In a world in which we are worried about our personal well-being and profit without considering how our actions impact others, it is all too easy to forget that we are, in fact, all interconnected.
A true leader, however, remembers and understands the connections between one another that are essential to our success and progress. This is where innovation takes place.
Summary
Leadership is about creating a safe base from which others can grow their skills and use them to work towards goals. It is about bringing the right people together so they find solutions to problems. Leaders don't need to be experts in the field. They need to be experts in people.
One last thing:
Leadership for women can be tricky to manage and can lead to burnout, primarily when a woman hasn't yet invested in learning to set healthy boundaries. Society still encourages women to place other people's needs ahead of their own. Leadership isn't about serving others. It is about guiding others and enabling them to think independently.
Read more about leadership:
Fostering Intercultural Leadership: Embracing Diversity for Organizational Success
Setting Boundaries: How Women in Leadership Can break barriers.