Are networks for women failing? Are women failing at supporting other women? There is no easy way to say this: "women supporting women" isn't something that is coming easy for many women. This might surprise you, especially how much we've seen so many women speaking about #womensupportingwomen in recent years.
In this article, I discuss ways to assist women in developing networks and achieving success in their professional lives. I will outline the importance of networking, provide tips for building effective networks, and offer strategies for leveraging these connections to advance career goals. Additionally, this guide includes resources to help women identify mentors and create support systems.
How can we improve networks for women and connect women to the right resources?
Add a bit of "klüngeln" to our networking.
Klüngeln ("Kluun·geln") is a German word that directly translates "to ponder" or, "to put puzzle pieces together." Before networking was a common word in the German language, "klügeln" was the word that referred to the process of bringing people together "like a puzzle."
I remember an older colleague once telling me how delicate the art of "klüngeln" is. We don't always know all of the ins and outs of connecting with people, even though the general social narrative says that women are natural caretakers, the ones that build communities, and the ones that like to bring people together.
Maybe "klüngeln" is what is missing in current networks for women?
Obstacles women need to overcome when networking.
The first obstacle that we must overcome is understanding when friendship is necessary and when not. Friendship isn't always necessary when building effective networks for women.
"Klüngeln" is much more about understanding the art of listening, remembering, and then bringing people together. And here is the thing, I see men do this daily. And I do see groups of women do this, too, but usually only if they know each other very well. The difference here is that men do it without deep regard for whether they trust one another or know each other very well – they do this simply because "the puzzle fits." It is not a matter of aligning beliefs, values, and feelings. It's not about friendship, but more so about building alliances. They may not share the same beliefs, but they share the same goal.
The second obstacle women have to overcome is the belief that we must be selfless and help others before we help ourselves.
I truly believe that these two aspects contribute to – possibly even cause- the current discrepancies in the world of #womensupportingwomen.
Let's break down the obstacles we are facing:
Obstacle 1.
Underlying Belief: "I need to fully trust the other person and build community before sharing my network. Building a relationship takes time, especially when you are building a relationship that crosses cultures, languages, and different backgrounds."
Reframe with this truth:
Networking doesn't mean that you are building a friendship. The main purpose of networking is to help others advance in their career. The more successful the other women become, the more successful you will be. Friendship comes with time, and not all the time.
We need to break the barrier of believing that we need to be friends in order to support one another.
Obstacle 2.
Underlying Belief: "I am worthless if I am not selfless."
Reframe with this truth:
We must overcome the socialized belief that we are worthless if we are not first (and above all) serving others. In the professional world, this can sometimes translate to viewing networking as self-indulgent or – somewhat ironically – that we should be charging for our time when connecting with other women in order to justify or rationalize investing our time in one another.
We help ourselves when we help others. Helping others can help ourselves. Helping ourselves is a worthy pursuit on its own. Each of these can be true for us, and we don't need to "justify" networking with other women.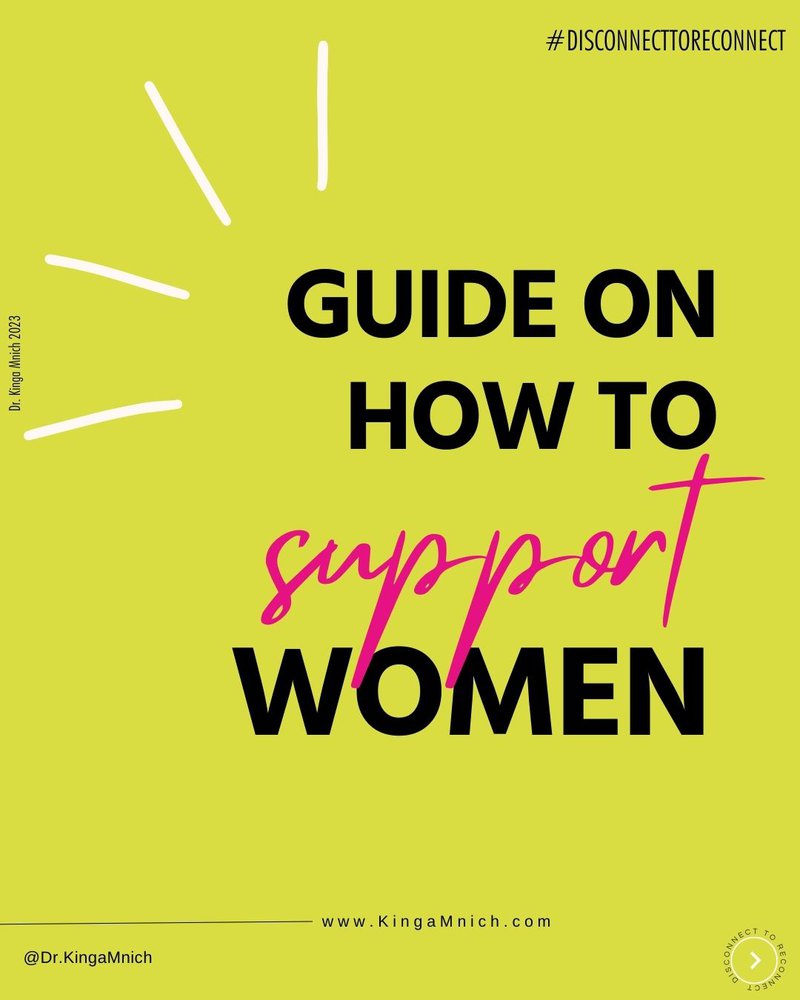 Why an abundance mindset is important when women build networks
I am a big believer in abundance. I wholeheartedly believe there is enough for everyone, and the more we support one another, the better off we will be. This is part of the reason, I always have time in my calendar for people that are asking for advice or support. This is often not the case, though.
Ladies, we can do better. We must do better.
That means that we need to acknowledge when jealousy, fear or other negative beliefs hold us back from creating connections that will benefit others.
Beliefs such as:
There is not enough space for everyone.
If she succeeds, I lose.
If I give her an opportunity to speak, she will outshine me.
If she gets the assignment, there won't be enough resources for my project.
I can't share my ideas because someone else will use them.
and so on (feel free to email me if you have other examples!)
There is enough for all of us, and the sooner we create effective networks for women, the sooner we all will thrive.
Let's talk now about what you can do to make it easier for others to connect you with the right people.
How to be prepared for networking.
Networking is a two-way street. Yes, on the one side, you need people that are willing to introduce you to others. On the other side, you need to know what you are asking for. The better you're prepared and the more precise you are, the better the outcome is. At times, I have people ask me if I could connect them with someone in my network without knowing what they actually want from them and without giving me a solid pitch on what they need. That makes it difficult for me to reach out to the other person. And sometimes, the best introduction isn't an email introduction. Sometimes, it can be much more efficient if the person you wish to be connected to can see you in action.
How to become better at networking:
1. Research the types of networking opportunities available and decide which ones are most beneficial for you.
2. Develop a clear elevator pitch that outlines your skills, experience, and goals concisely.
3. Create a professional profile on LinkedIn or other social media platforms to help others understand what you are offering and what you are looking for.
4. Reach out to people in your network who can introduce you to people in the industry you're interested in or who have knowledge about it that can be helpful to you.
5. Prepare questions ahead of time so that you can ask meaningful questions during conversations with potential contacts or employers.
6. Follow up with contacts after meeting them by sending them an email thanking them for their time and expressing interest in staying connected with them if possible.
And my favorite one is:
7. How can you help the other person before asking for a favor?
Networking isn't just about connecting people. It is about building networks in which people can thrive and feel supported. Women have been excluded for too long from professional networks. That's why it is so important in this time of transformation to create women's networks that lead by example. That also means that as women, we must be ready to
Additional information:
Here are some general resources that can help you identify connections and potential mentors
1. Reach out to Professional Organizations: Professional organizations are a great resource for identifying potential connections in your field. Many of these organizations have mentorship programs that can provide you with access to experienced professionals in your field who are willing to offer their guidance and advice.
2. Ask Your Existing Network: The people you know can be a great source of information when it comes to identifying potential connections and mentors. Ask your friends, colleagues, and acquaintances if they know any professionals who may be able to mentor you or point you in the right direction.
3. Use Online Platforms: LinkedIn and Mentor Matching Services like MentorCity or MentorCruise allow individuals to search for potential mentors based on their areas of expertise and location, making it easier to find someone who is suitable for the mentorship relationship they're looking for.
4. Attend Conferences & Events: Attending conferences and events related to your field is another great way to make connections and find potential mentors, as it puts you in contact with experienced professionals in your industry who could provide valuable advice and guidance on how best to move forward in your career path or business venture.
5. Join an Online Community: Joining an online community related to your industry is a great way of connecting with like-minded individuals as well as providing valuable resources that could help guide you along the way towards achieving success in whatever venture it is that you're pursuing
Read more on the topic of how to build community and network:
The Power of building community by Ali Dunn published in Ziva Voices – HerStory in the Making