A method, philosophy, and a way of living.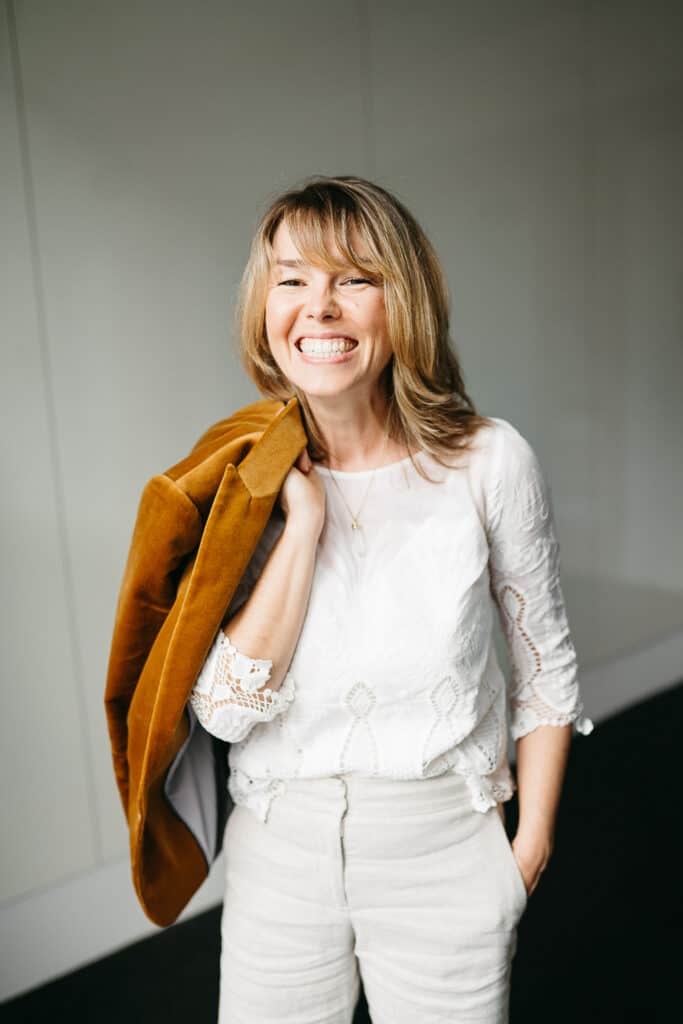 The phrase  ZIVA has roots in more than one language. My understanding comes from Shona, the language of one of my close friend and sister. It means to be conscious and perceive truly, to understand or comprehend clearly and fully. ZIVA also has beautiful significance and meanings in other languages, such as radiance, brilliance, and light.
The Ziva Way philosophy is a fusion between your mindset and your emotions, which can lead you to clear actions, providing a direction for everyone on the journey of change and impact. And enabling you to create more clarity in your life and career. 
It is based on science – an evidence-based, step-by-step approach that will help you uncover your full potential and step into your power with confidence. You will connect your values, the work you do, and the impact you want to create through effective exercises. By doing this, you start focusing on the essential parts of your life, set boundaries and develop the skill you need to create success based on your own terms, developing a  deep-seated feeling of satisfaction that brings joy back into your work and life. 
In a nutshell, The Ziva Way philosophy and technique helps you to develop your emotional intelligence by disconnecting from what you know about emotions and feelings and reconnect based on how you want to experience your emotions. The Ziva Way technique uses positive psychology & neuroscience for building the necessary mindset, meditation to calm down the nervous system, storytelling to recognize past trauma, and social-psychology tools to help you let go of them. It empowers you to become comfortable with feeling fear and stepping out of your comfort – simply put: I help people like you to thrive in life and business by being who you want to be: Impactful Changemaker.
1. Understand what is holding you back.
Let's change the way you perceive fear.
We will go back into the past to understand the key memories that are holding us back. We will look for negative stories that you are carrying within you and change their perspective.
Past negative stories are forming negative assumptions of the future and creating unnecessary fear. 90% of our worries never turn into reality, but we continually scan the environment for possible traps. This is not just a waste of our time and energy, but it also holds us back from achieving and creating the life we want.
2. Understand your fears
Let's understand and acknowledge our fears, but do it anyway
We will work through exercises that will make you more confident to step into the unknown. This will enable you to dismantle your emotions and learn which of them are yours and which have been imposed onto you by society. This will allow you to feel your power and build grit.
Fear is not just the result of past experiences. It is the feeling that overcomes us when we don't know how the future will look. Hence when the unknown can't be rationalized.
3. Understand your emotions and your emotional make-up
Learn to connect with your emotions and acknowledge them as the superpower they are.
You will learn to detect when you are running low on energy and set boundaries that will allow you to stay healthy and motivated. Your emotional balance is key to success in your life. It will enable you to achieve your goals, inspire others and be the best version of yourself. Not only will this allow you to push boundaries, but also overcome fear and stay focused. In essence, this will help you prevent burnout, build more robust and better relationships, be innovative, and be satisfied with your professional performance.
4. Build a clear vision for your future
Create a clear game plan to make your dreams come true
Understanding what your heart desires and what motivates you is an essential step towards creating a structure and a plan to make it come true.
Successful people know what they are working towards. They have a vision and an understanding of their core values. As a result, all it takes is to allow yourself to remember why you started this journey in the first place.
5.Clarify your why? Your values and your norms
What is important to you? What are the things that you disagree with? Who are the people that share your vision and mission?
6. Self-empowerment & development, mindset – positive psychology.
Learn how to strengthen your mind and body to stay healthy, productive, and satisfied.
This part is about brain plasticity and understanding how you can change your mind to create the things you want in your life. It is about the power of your brain!
Get the tools that you need to support change in your personal and professional life.
7. Inspiration and joy
Identify sources of inspiration to stay on track. Also, find the right platforms to learn more, be connected, and stay motivated. After all, life is about joy and fulfillment.
A look into how I work with you:
As a Social Psychologist and Impact Consultant, I focus on positive psychology, leadership, emotions, and sustainable impact coaching. I have created the Ziva Way, which balances science and mindfulness to unpack what you need to become a leader of influence living a fulfilled life. You are the source of creativity and power, and ultimately you want to create change and impact. To do this, you need to ensure a sustainable strategy that keeps you full of energy, balanced and the best, most effective version of yourself.
Start the journey of becoming unapologetically confident, building a positive mindset, and transform yourself into what you envision by taking impactful actions. The ZIVA way gives you the tools you need to find your path to creating relevance in life, business, and society.
I know how it feels to be held back by fear, the feeling of being lost with an unclear vision, and a lack of strategy—exhausted from constantly moving things forward. It feels like you're fighting against windmills; it feels lonely. So I designed the Ziva Way method to help you find your path, create relevance in life, and understand your bigger goals while living up to your full potential while incorporating personal development.
You've waited long enough for this moment to come. You know that the time has arrived for you to make a change in your life and make a difference. So let's create the compass that helps you live an independent and fulfilled life guided by knowledge and power.
Get in touch and see if we are a fit.
One question might be still outstanding. What is an Impact Consultant? Read more here!