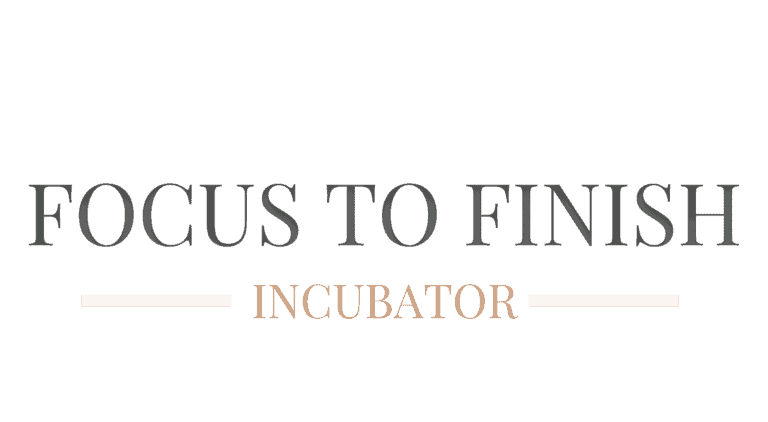 for Multi-Passionate Women
Who are Ready to Take Action
Time is running out to make the impact you're meant to make. But committing to an idea and following through has never been one of your strengths... until now.
Get the clarity, confidence & supportive community you need to commit to a big idea and turn it into a business you'll love
WE ARE MULTI-PASSIONATES. AND IT MAKES CHOOSING ONE THING - ONE SKILL, TALENT, INTEREST - TO BUILD A BUSINESS AROUND REALLY FREAKING HARD
You have a tendency to start business ideas, but not finish them.
 I see those half-written course agendas, the first two chapters of your book manuscript (from two years ago), your folders of ideas, your journals full of lists, brand names and urls for future websites. You get to 80% and drop the ball, eager to chase the next ball.
It's not that you can't choose. It's not that you're doomed to never finish what you start. You achieve a lot. You master many skills.
But when you want to start your own business or go into the next adventure, suddenly your million-and-one ideas become a liability instead of a gift.
And you never make the impact you're here to make, because you're never sure if you're focusing on the right idea. So you don't finish.
Make 2021 the year you stop spinning your wheels and turn your best ideas into actions
Dear Multi-passionate, I created this program for you, because I know…
You have already taken 51 courses, classes, masterminds and workshops. They give you even more great ideas (and more FOMO), but don't help you narrow down to The Idea you can commit to.
Commitment scares you. You don't want to choose wrong and get stuck on a path you don't like. But aren't you stuck now? Always dreaming, never finishing – that's its own kind of stuck.
You want more independence in your life, but you don't know how to let go of what you have. Taking a leap of faith and really going for it feels risky.
You know you want to make a big impact, and you can't bare the thought that your office is all there will ever be for you.
Turning your ideas into a business feels overwhelming. You get stuck in the weeds, unsure what to focus on first (or next).
You can't stop yourself from continuously having more ideas. That makes it so much harder to know which idea is the right one to start with.
All you hear is people telling you to niche down! But that feels like limiting yourself, and the whole point of entrepreneurship is freedom, right? People who aren't multipassionates don't get it: You have so many gifts, and a unique mind that can make connections across genres, ideologies and industries. But it can also lead to self-doubt.
You wonder what life would look like if you made the leap. And catch yourself dreaming of life with more adventurous and less structure. A life in which you make money with your ideas  and have the creative freedom to try new things.
I built this program to help multi-passionates like you to focus your energy and creativity towards turning your crazy big dream into reality. So you can finally do the meaningful, impactful work only you can do.
Kinga has consistently helped me grow and prioritize what is important in my business and life!
Svannah Blank
Online Marketing Expert
Before working with Kinga I had lots of project ideas on post-its. And I would start but never finish any of my projects.Now I have a clear vision & structure.
Marine Lacourie
Environmentalist & Project Manager
Focus to Finish for Multi-Passionates
What if:
+
After a full day of work you come home excited because you know exactly what you need to work on.
+ You wake up in the morning knowing that you are living the life you always pictured: with a clear trajectory for your future, aligned with your values and not getting blown off course by shiny objects or obstacles. 
+ You are finally able to use your multi-passionate nature to its full potential.
+ You don't waste time by signing up for yet another course, hoping that it will motivate you to finally overcome your hesitation and fear and move forward. 
+ You move through your to-do list with ease and stop wasting your time over analyzing what others are doing. 
+ Instead, you focus on your goals and celebrate other women's successes, confident that you have your own strategy for success.
+ You become known as the ultimate problem solver and trailblazer. Because you can make connections others miss, because your knowledge is so broad as a multi-passionate!
+ You make enough money to have an even wider impact – maybe sponsoring a new school in Africa or supporting your local animal rescue.
+ You finally get to help and inspire all the people that are lost and need a bright star like you in their lives.
+ To get these results, you have to do more than finally commit to a direction. You have to do the inner work to gain confidence, work through the fears that undermine your progress, and create a strategy that helps you move forward.
+ For this to be your life – a life of focus, fulfillment and creative freedom – you need to choose a direction that aligns with your values and purpose, and you need a guide and a supportive community who understand your challenges and unique gifts.
We are multi-passionates. We can do anything. And that's the problem.
UNDERSTAND YOUR VALUE SYSTEM, EMOTIONAL MAKE-UP AND REMEMBER YOUR CRAZY BIG DREAM
Not sure? Book a call with me!
And make 2021 the year of turning ideas into actions!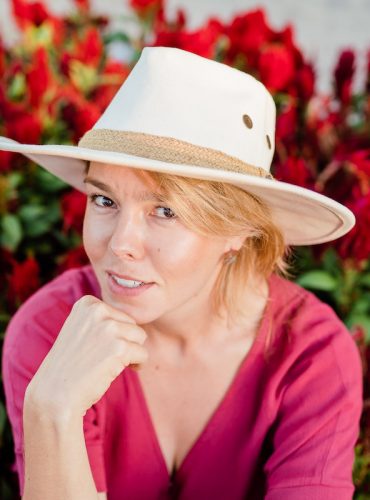 New Group Coaching Program is starting March 2021!
Just 9 spots available!
This 90 Day Incubator is a Group Coaching Program for Multi-passionates to Bring your Next Big, Brave Idea into the World
I'm Kinga Mnich, a card-carrying member of the Multi-passionate club, and I help multi-talented humans like you find your passion and take it all the way into creating your own business (or a new, world-changing project). 
Together, we'll go through the process of bringing your passion into the world, supported with (but not limited by) practical foundations and fueled by your inner purpose. 
I know you're ready to leap in – but first, let's slow things down and talk about what it really means to be you: a Multipassionate aspiring entrepreneur.
Very few people understand us. Business coaches tell you to "niche down!" and get frustrated with all of your ideas "Just pick one already!" It's not that easy for us. And that's a gift, and a curse.
The gift is that our many, varied interests and love of learning enable us to think in ways that defy structures, build bridges between unlike things, and truly innovate.
The curse is that to use our gift, we do, in fact, need to focus — and finish what we start.
From one multi-passionate entrepreneur to another: That is exactly what I'm here to help you do.
This program is designed to help multi-passionates like you to:
+Gain clarity on the passion you'll want to stick with, because it aligns with your values and your purpose, and uses many (if not all) of your strengths and talents.
+Understand what has stopped you from finishing past projects and how to overcome that hurdle so you can finish anything (yes, even that scarf).
+Get guidance from a fellow multi-passionate business owner who understands your need for adventure, thrill, variety, and constant learning – and knows how to build that into the fabric of your business so you stay engaged.
+Ground your big idea in the practical foundations of establishing financial security by building a step-by-step plan, so you can balance security with pursuing your big vision.
+Stay focused so your progress isn't derailed by distractions or saying "yes" to too many things. I'll help you build a 'compass' to help you say "yes" only when the opportunity is right for you, and "no" when it isn't.
+Find a supportive community of like-minded people who don't look at you like you're crazy!
Finally set up your business.
I got you covered with 6 layers of support.
TO ENSURE THAT YOU FINISH WHAT YOU HAVE STARTED
Weekly
accountability through our private group
8 group coaching sessions
BUILD YOUR CONFIDENCE, CREATE GOALS AND A STRUCTURE TO HELP YOU TURN YOUR IDEA INTO A BUSINESS
CLARIFY YOUR NEEDS & WHAT YOU WANT TO GET OUT OF THIS PROGRAM
3 one-on-one POWER session
UNDERSTAND YOUR VALUE SYSTEM, EMOTIONAL MAKE-UP AND GET IN TOUCH WITH YOUR CRAZY BIG DREAM
TO HELP YOU ANSWER OUTSTANDING QUESTIONS
Bonus Weekly e-mail support
6 Bonus Masterclasses
with industry experts
TO SET YOU UP FOR SUCCESS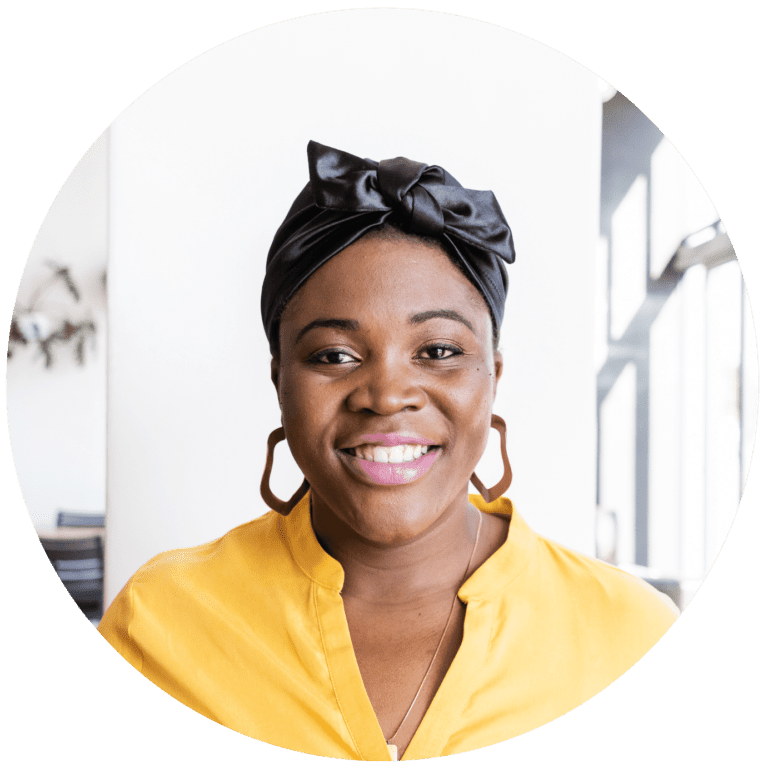 Chengetai Chikadaya
Chengetai is a brand messaging expert who connects entrepreneurs with words to clearly and compellingly express their purpose and passion. She has a Master degree in media & more than 10 years experience in writing, editing and content strategy. Because she co-creates with you, she enhances what you already have at your fingertips and gives you the wings you need for your business to thrive.Her process is simple – deep dive, explore and buckle up for the ride of your life.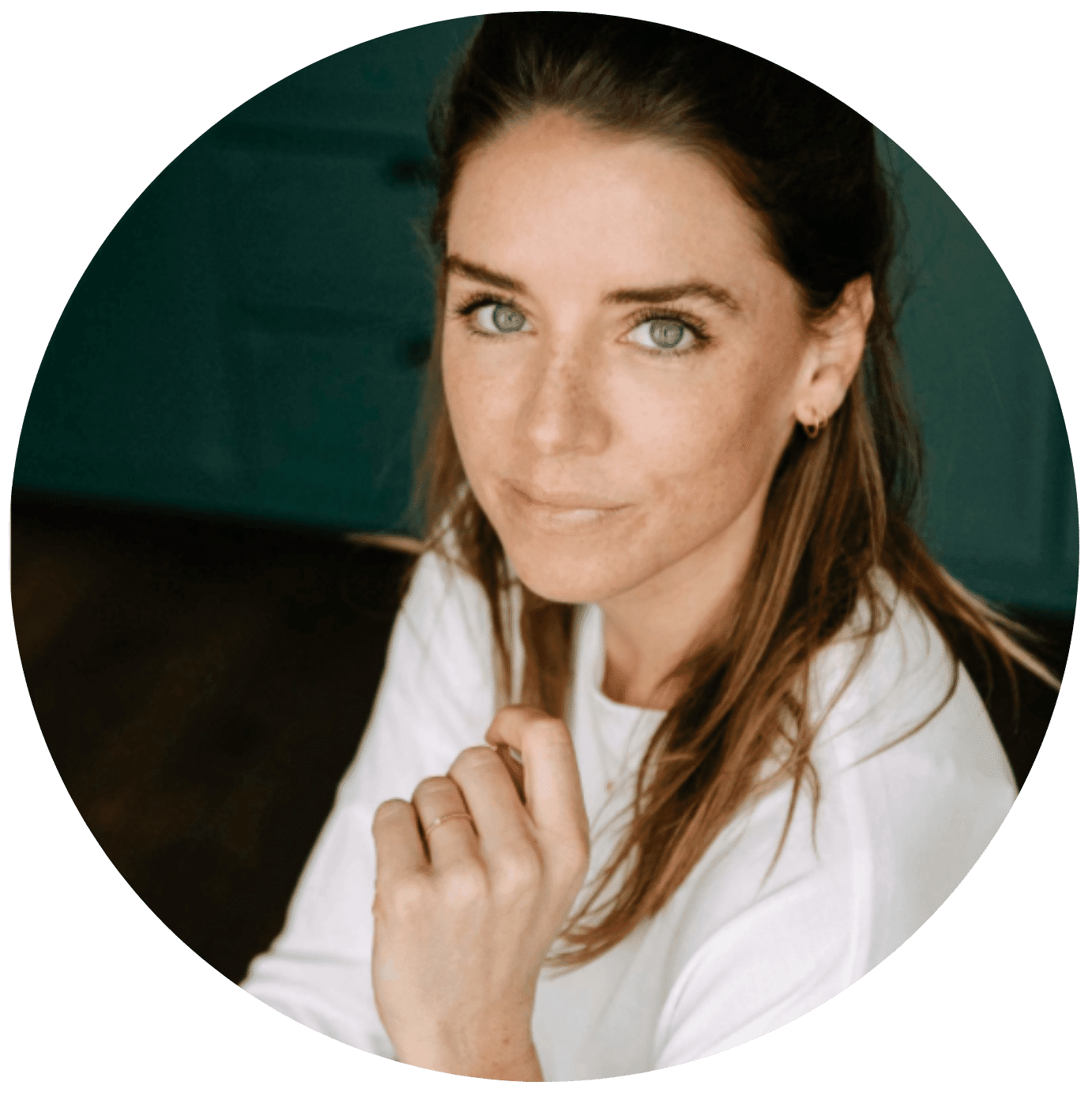 Merel van der Wouden
Merel, a Dutch lawyer by training, left the corporate consultancy world in Toronto, Canada to start her first company Blackbird Negotiations. She coaches ambitious women to successfully negotiate their salaries and fees.  She writes about how she left the corporate world, started her business, deepened her spiritual practice and how having the right mindset can help you to reach your goals in life.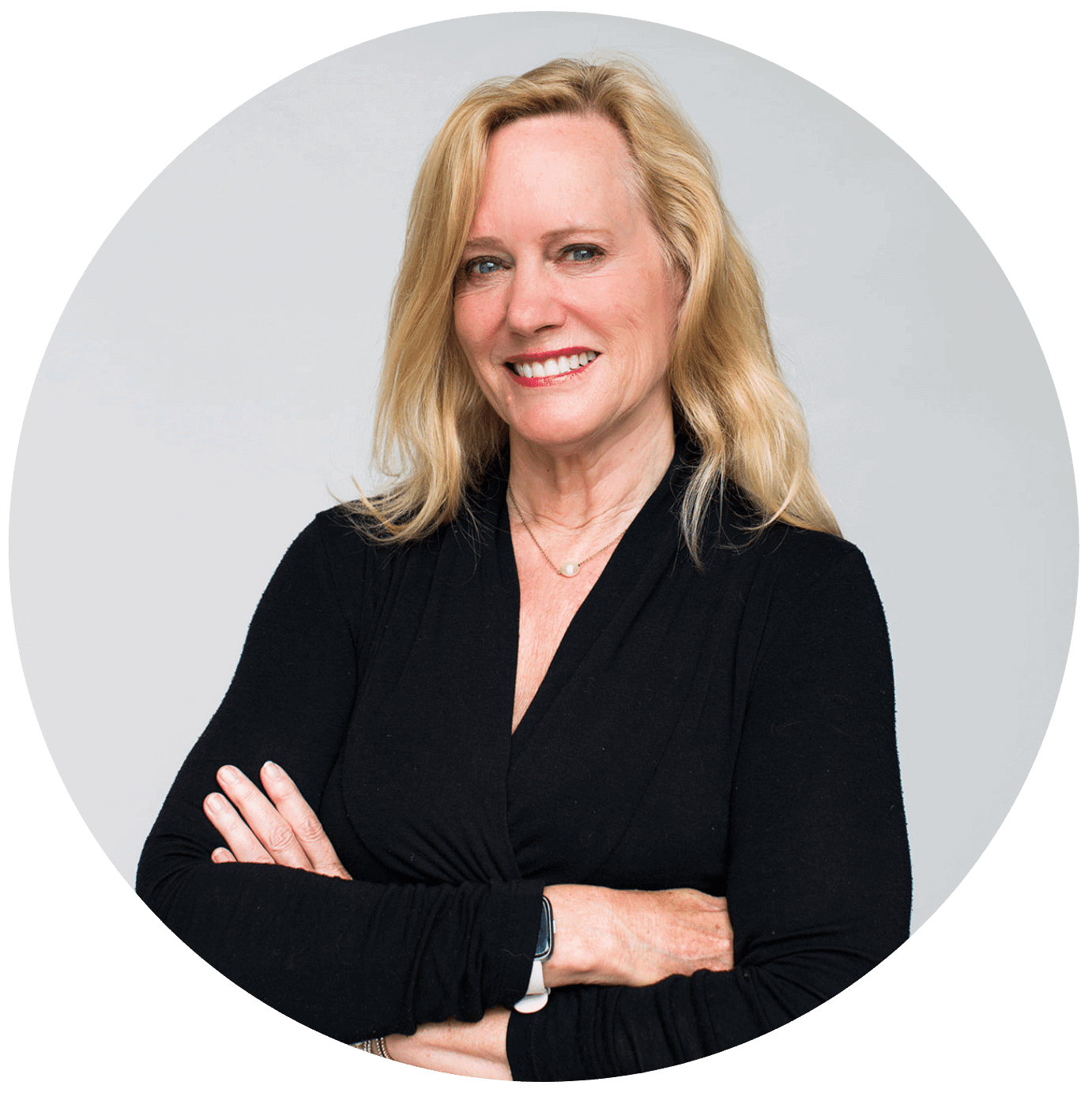 Connie Milligan, LCSW
Connie Milligan, LCSW brings 35 years of executive and clinical experience to help you find your passion, your soul's true nature and a path to realize your dreams. With her training and work as a Therapist and Transformational Life Coach, she'll help you break through your barriers to success. Through her study, travel and knowledge using the ancient wisdom traditions, she has developed courses that provide a deep dive into the principles that govern manifestation. Working with her will help you understand your dreams with new skills to bring them into reality.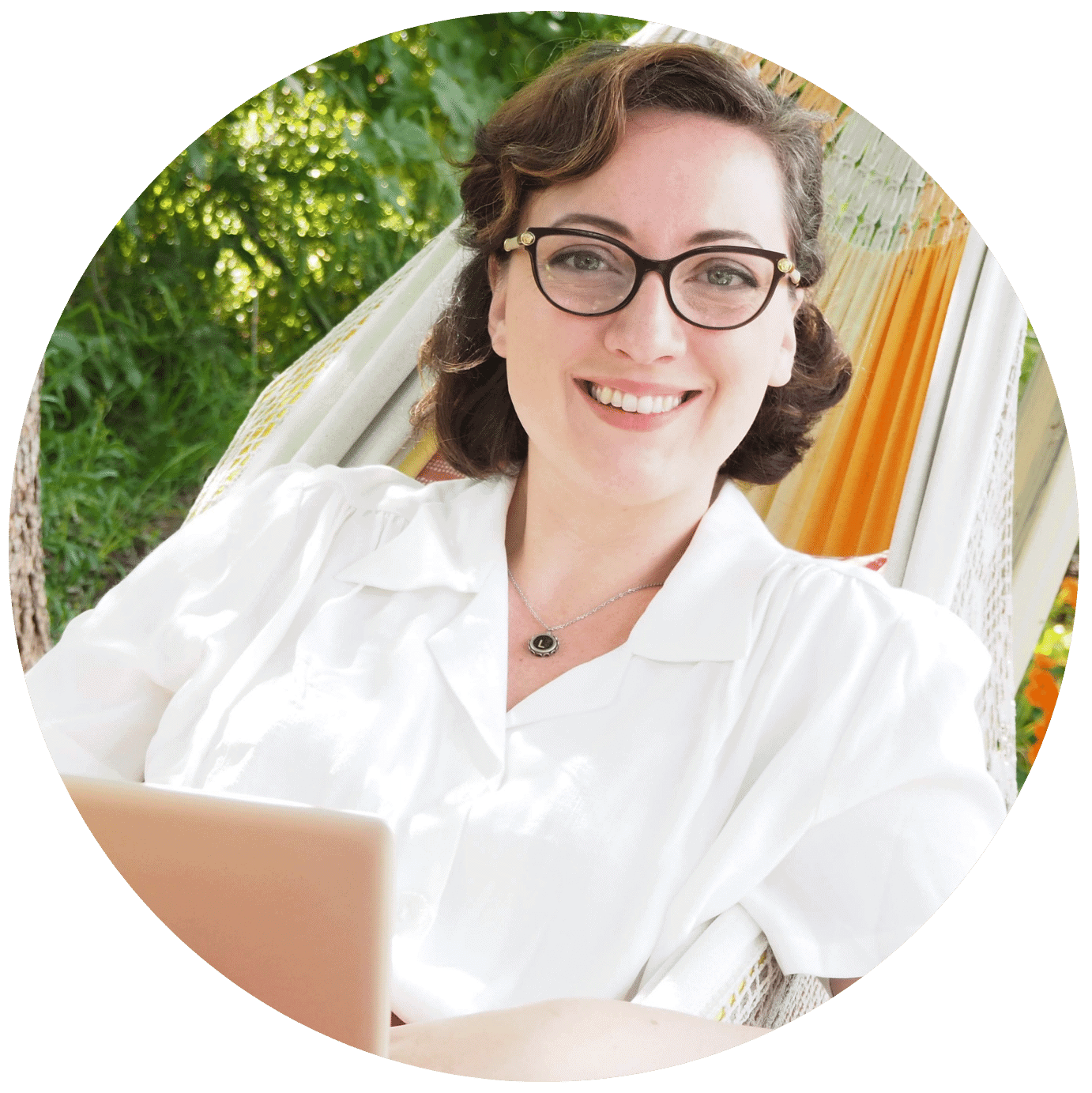 Lauren van Mullem
Lauren Van Mullem has been writing content and sales copy for online businesses since 2008 and has helped hundreds of entrepreneurs and coaches find the right-fit clients who love them. In 2016 she switched her focus to working with the people closest to her heart – life, health & wellness, and intuitive/spiritual coaches who are out to make the world better, one person-to-person connection at a time. Her specialty is website copy that helps coaches connect with their ideal clients in ways that are ethical, feel good and lead to sales. Lauren's deepest value is generosity and her motto is: Make every word a force for good.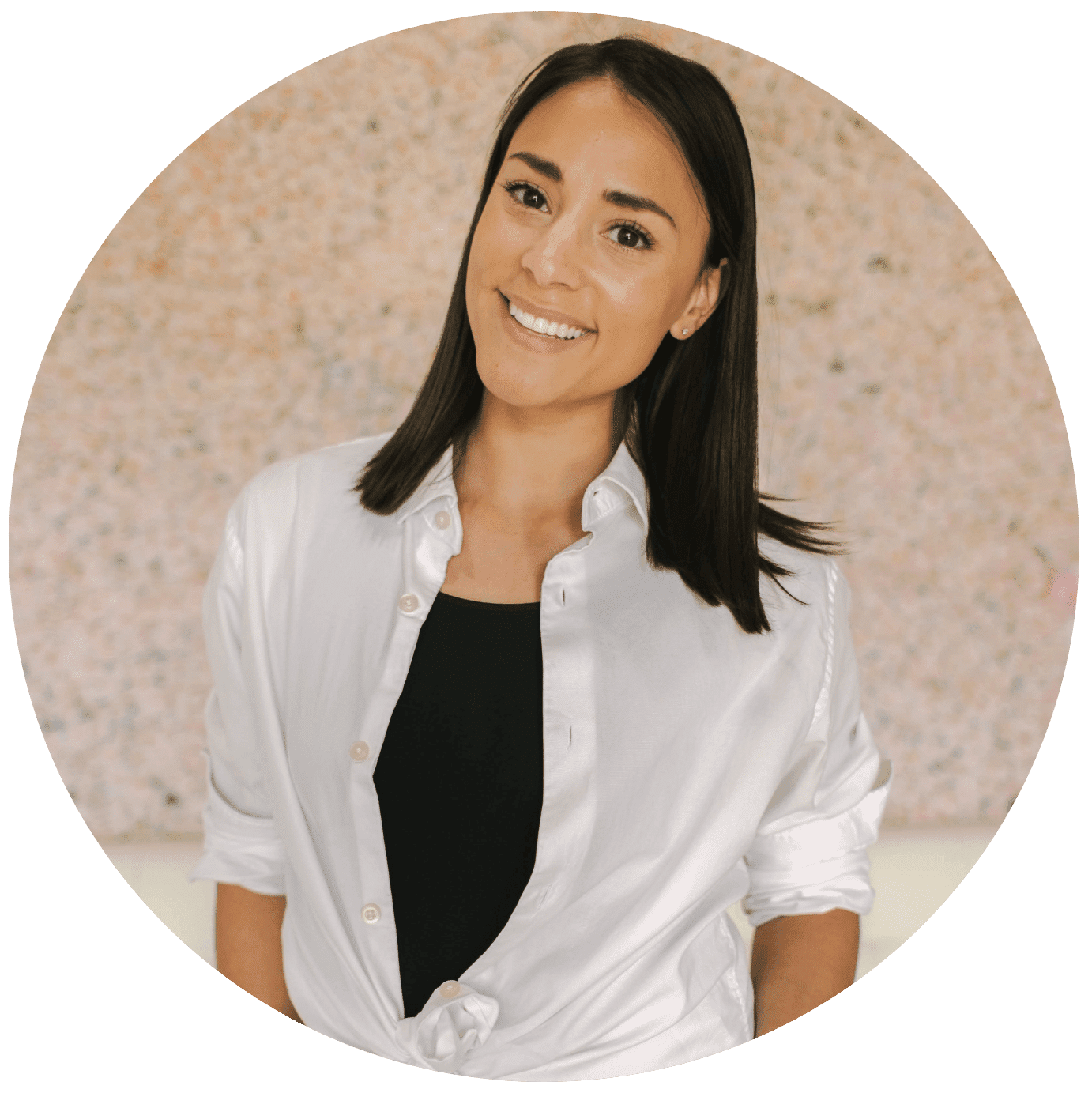 Lindsay Bryan-Podvin, LMSW, Financial Therapist
Lindsay Bryan-Podvin is a biracial financial therapist, speaker, and Plutus-nominated author of the book "The Financial Anxiety Solution." In her therapy practice, Mind Money Balance, she uses shame-free financial therapy to help people get their minds and money in balance. She believes money mindset is more nuanced than "manifesting," and teaches her clients how to rewrite their relationship with money in a healthy way.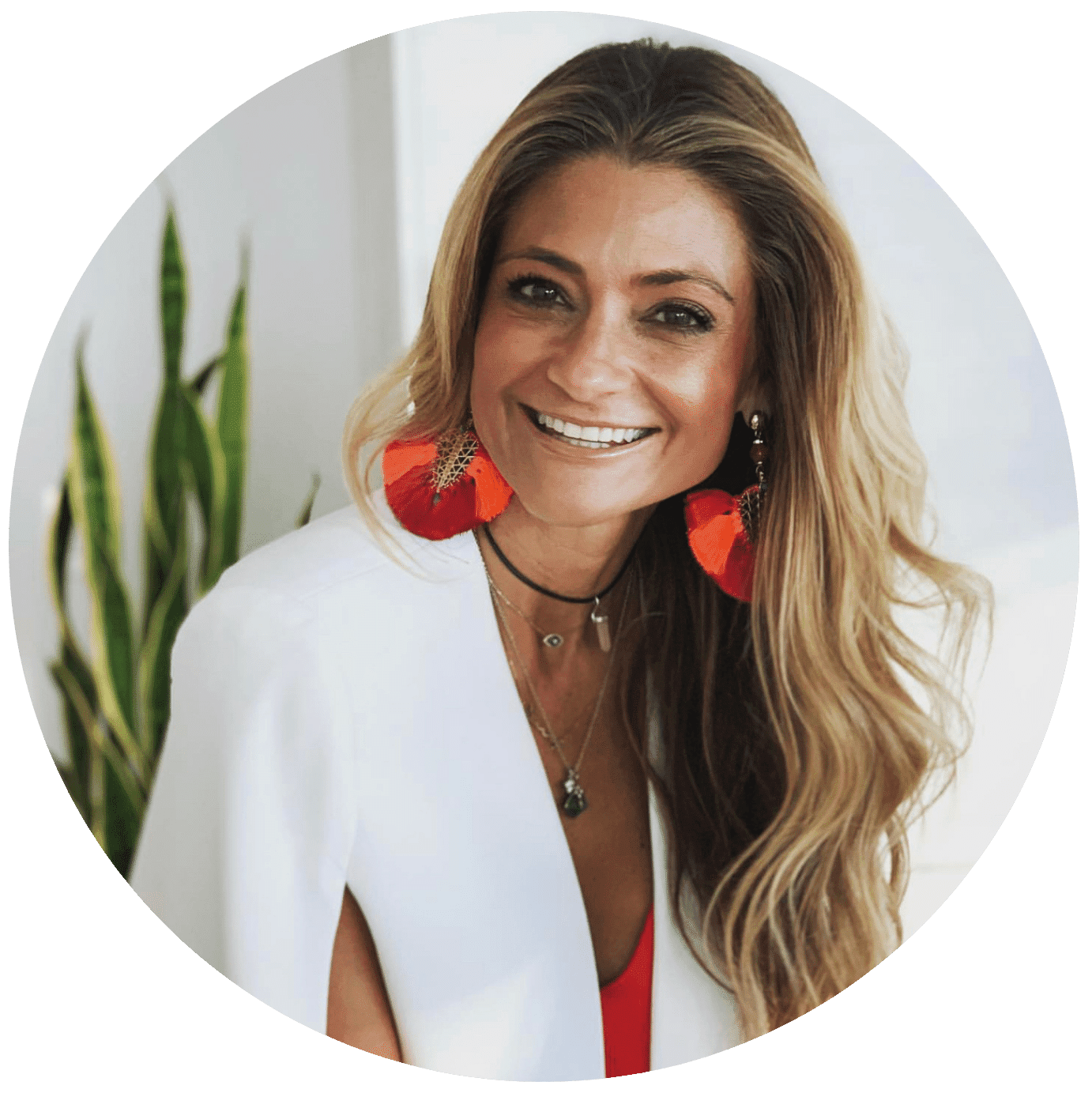 Sandy Viteri
Sandy Viteri is an impact-driven Marketing Leader and Video Podcast Coach who's crazy about helping female entrepreneurs find their voice and share their message with the world by leveraging the power of Video Podcast.
This 90 day program combines mindset work with practical business skills, including:
How to let go of negative thoughts and create a growth mindset.
How to create your own purpose and BIG WHY!
Learn to understand your emotional make-up and use it to finish
Tools to stay motivated and finally finish what you started.
How to build and strengthen your confidence.
How to settle on one idea without FOMO.
How to build a foundation for a successful business.
How to stretch time and get more done in a week than you would in 30 days.
How to write a killer bio that stops the scrolling and gets you your first clients.
How to connect WITHOUT spam on LinkedIn 
Additional training with transformation coach & therapist Connie Milligan  from Spectrum Transformation 
ABC of branding training with Chengetai Chikadaya from Concept Africa
How to speak in front of the camera with Sandy Viteri from Viteri Vibes
Negotiation Training by Merel van der Wouden
Money Mindset Coaching by Lindsay Bryan-Podvin
Website copy training by Lauren van Muellem
Your next step: Join The Focus to Finish Incubator and turn your ideas into a impactful business!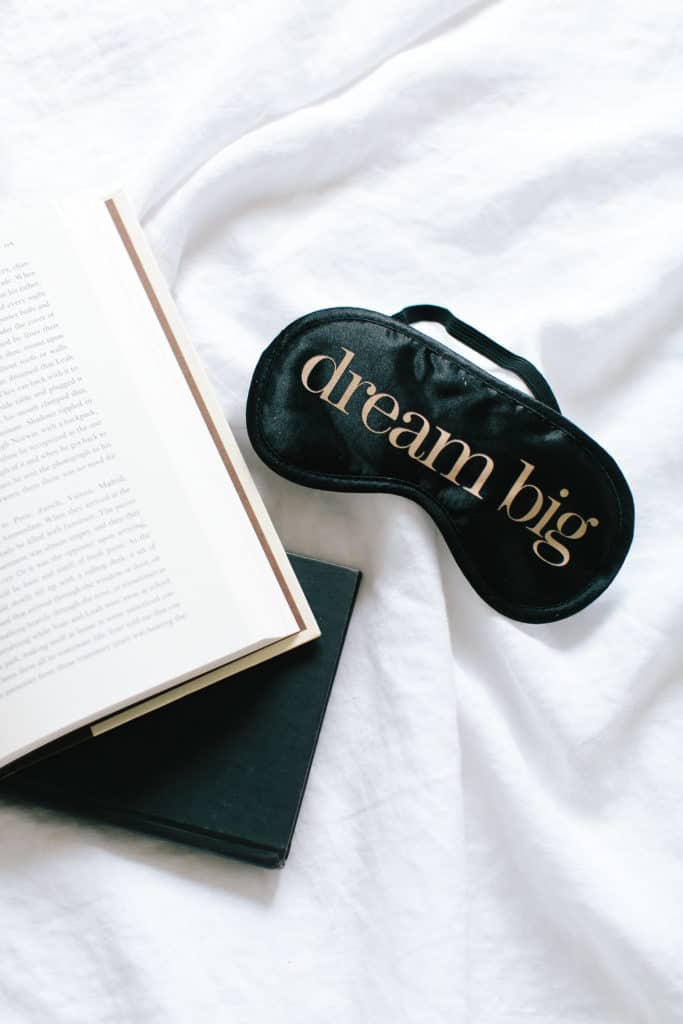 You know that you are ready for Focus to Finish Incubator if:
You want to finally feel accomplished
You're ready to get clear on how you want to impact the world
You're willing to narrow down your ideas
You're open to the idea that there is a difference between hobbies and purpose
You want to develop a sustainable income doing what you love
You're willing to do what it takes to create more independence and joy in your life
You are excited to work with a variety of mentors, coaches and other multi-passionate women
You understand that you need a strategy to turn your ideas into reality and know that this only works when paired with a positive mindset
You're willing to be pushed past your comfort zone, fully supported when you're feeling insecure 
You are ready to create the life you imagine 
Most frequent questions and answers
I will support you in clarifying your goals, reevaluating your purpose and building a sustainable strategy and vision for your career, business and life.
I have my PhD in Social-Psychology, studied organizational development, and trained as a facilitator and coach. I have run multicultural projects and have been the founder of two social enterprises. I've also worked in finance and started my career working for a coaching company. You can read more about me here.
We meet for 1 hour per week, and you'll have approximately 1-2 hours of homework.
You will receive 3 one-on-one sessions. Which you can schedule right after signing up. You will also receive 8 group-coaching session in groups of 3 participants and 6 additional live trainings. 
Foresee is a 90 day incubator program. I have designed this program based on best-practices. You will need this length of time to learn, implement and re-implement the strategies that are going to make the biggest difference to your life and business.
Learning in a group is very beneficial especially when you are start out and want to get over the obstacles that are holding you back, but personalized hands-on experience is very important for me. I want you to feel taken care of. That's why I bring just 9 women into each program. The group coaching session will happen in groups of 3. So everyone has the chance and time to receive the support you need.  
The Ziva Way is for you if you need help choosing one passion to follow and make into a business (or a non-profit, or big project), and need support to bring your idea into the world. I have a lot of business experience (serial entrepreneur here!) and experience in the financial industry, but I also have a huge network of professionals you can tap into when you need even more specialized support (psychologists, negotiation experts, mindfulness teachers, financial advisors, business experts, marketing & PR experts). Together, we will figure out what you need and how to make sure you have the people around you who can help you succeed. 
There are only 9 limited spots available in order to ensure the quality of the program and ensuring that each participant  will receive the support they need.  Join as a founding member for $589!
As a tenacious explorer and social psychologist my life has been evolving around finding ways to make life happier and better for others. My life and work always has been driven by the search for clarity and meaning.  
I started my first company at the age of 20 when I realized that a regular job wouldn't allow me to study full-time and travel for at least 8 weeks a year. What started as impatience towards a system around me transformed into this deep seated knowledge that we can create the life we dream of.
My Ph.D. in Social Psychology and training from Duke in sustainable community development, as well as a degree in coaching and facilitation have been instrumental in developing several businesses and nonprofits. That combined with over 15 years in Yoga has evolved it what I call the Ziva Way – A path and philosophy to clarity and true knowledge.