If you're like me and you want to learn more about SEO and all the fancy tools around it, Google's keyword planner is one of the major tools out there. Many people write about it and suggest it, but don't necessarily explain how to get free access to it. Especially when going onto the website for the first time, Google tries very aggressively to get you to sign up for an AdWord campaign. You can certainly do that and stop it right afterward in order to get free access to the tool, or you can follow these simple steps if you don't want to give Google your credit card information.
Once you click on the keyword planner website the following window opens up and you have to log into your Gmail account. https://ads.google.com/home/tools/keyword-planner/
Once you're logged in Google will ask what your main advertising goal is. The keyword planner is part of Google AdWords and Google wants to turn you into a paying customer. But you don't have to sign up for a campaign! Just click 'Experienced with Good Ads.'
If you've logged into Google AdWords before the system might guide you to the following page, still trying to get you to sign up for a campaign. In that case, click on 'Create an account without a campaign.'
The next window should be the 'Confirm your business information' page. This is the last step before you get access to all the tools available from Google. Just click SUBMIT.
The following window should appear after you click the submit button. Continue with the 'Explore Your Account' option.
Now you have two options to access the word planner tool. You can either access it directly through 'Find new keywords'…
…or you click on 'Tools' and go to the keyword planner.
Both options will open the search field. Type in any word related to your business to see the results.
Results will be shown with a monthly search average. This might already be enough for you to learn which words you should be using when getting your website search engine optimized.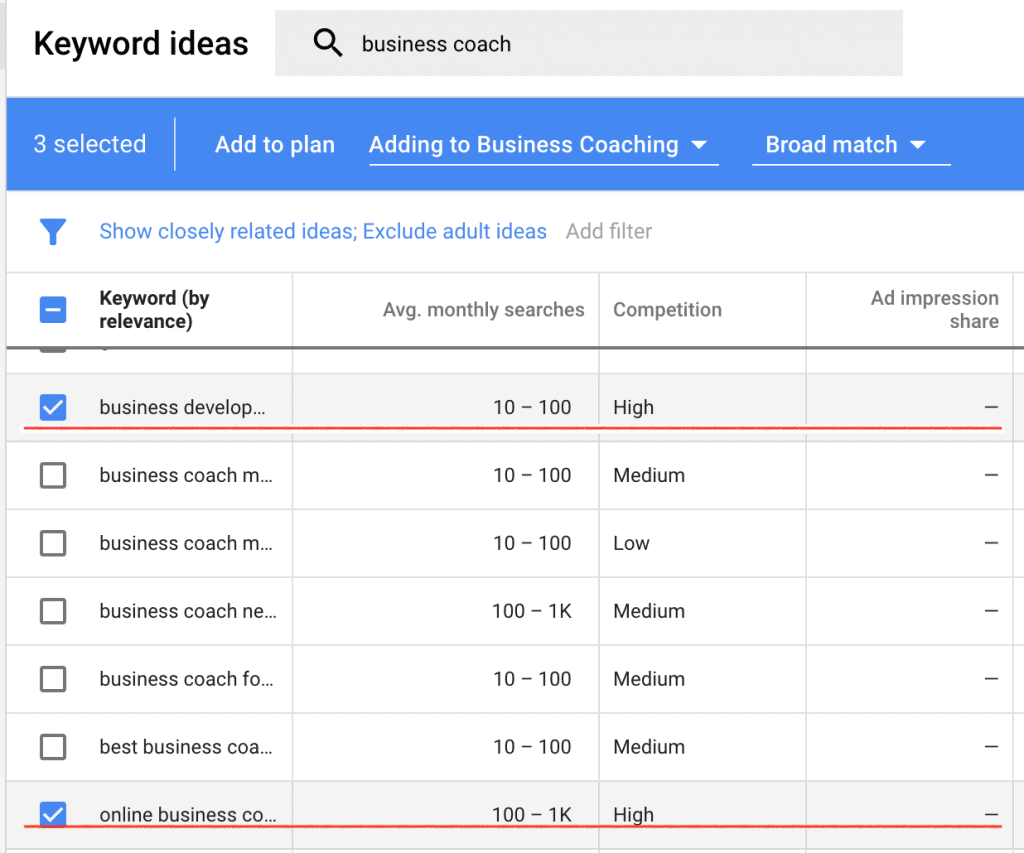 But if this doesn't give you enough information you can dig a little bit deeper into this tool and get more specific information and closer numbers for your region.
More about that in my next blog post.